4 ways you can get involved today
Want to make a change in your community, meet people in your local area, learn new skills and feel great? From spending an afternoon supporting a community project in Moss Side, to spotting and recording the presence of a grey heron on your walk along the canal, or doing an immersive experience in the heart of the city, there is something for everyone – so get your hands dirty and help nature take over Manchester!
1. Immerse yourself in nature
Missed the #InOurNature pop-up shop?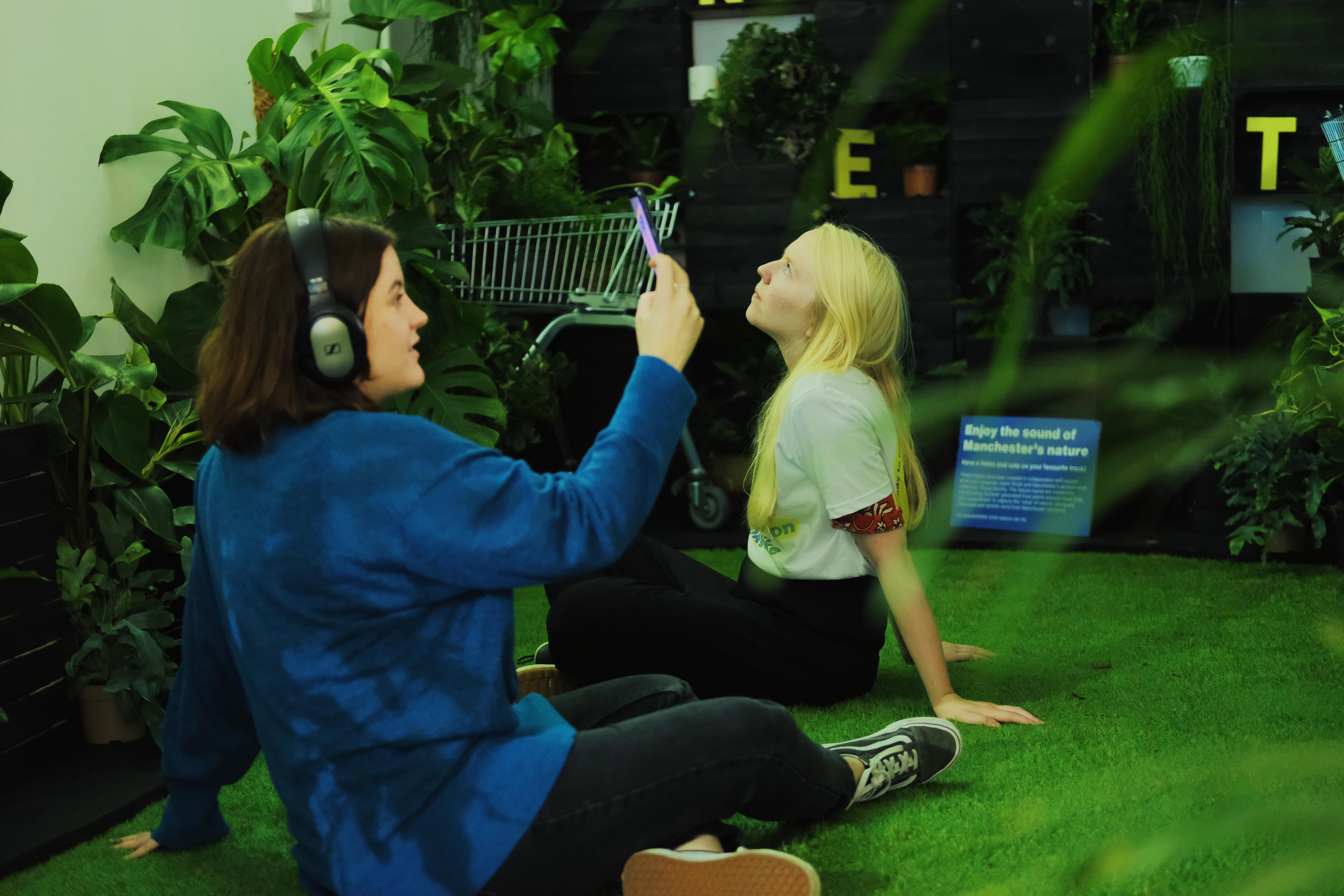 We invited people to step in and tune out of busy day-to-day life and reset and rejuvenate through experiencing the many benefits of nature.
A natural oasis in the heart of Manchester; the pop up offered an immersive experience, hidden within what appears to be an everyday shop that's been taken over by nature. You could relax on grass, be surrounded by plants, the smells of nature and projections of green spaces from around the city. At the centre of the experience is a sound installation, featuring 'the sound of Manchester's nature' tracks created in collaboration with sound artist and composer Jason Singh and Manchester's spoken word collective Young Identity. As part of this sound installation, we invited people to listen to these tracks created by transforming 'biodata' generated from plants around Moss Side and a mix of voices from local residents, and vote on their favourite.
Before leaving the shop, people 'checked out' and left with tangible ways to take action to support local nature and left feeling reconnected and energised to do something good for the environment.
And the winning track is...*drumroll please* click here to listen.
2. Spot local wildlife
Introducing your neighbours Wayne the wasp, Herbert the grey heron, Leon the ladybird, Sasha the starling, Daphne the dandelion and Pip the peregrine. They are all native species of Manchester, looking for your attention.
Want to build Leon a party pad, help Wayne buzz around or spotted a starling? We've put signs up across the City highlighting these local wildlife celebs. Send us a photo of any signs you spot to our social media channel @InOurNaturemcr, we'd love to see them!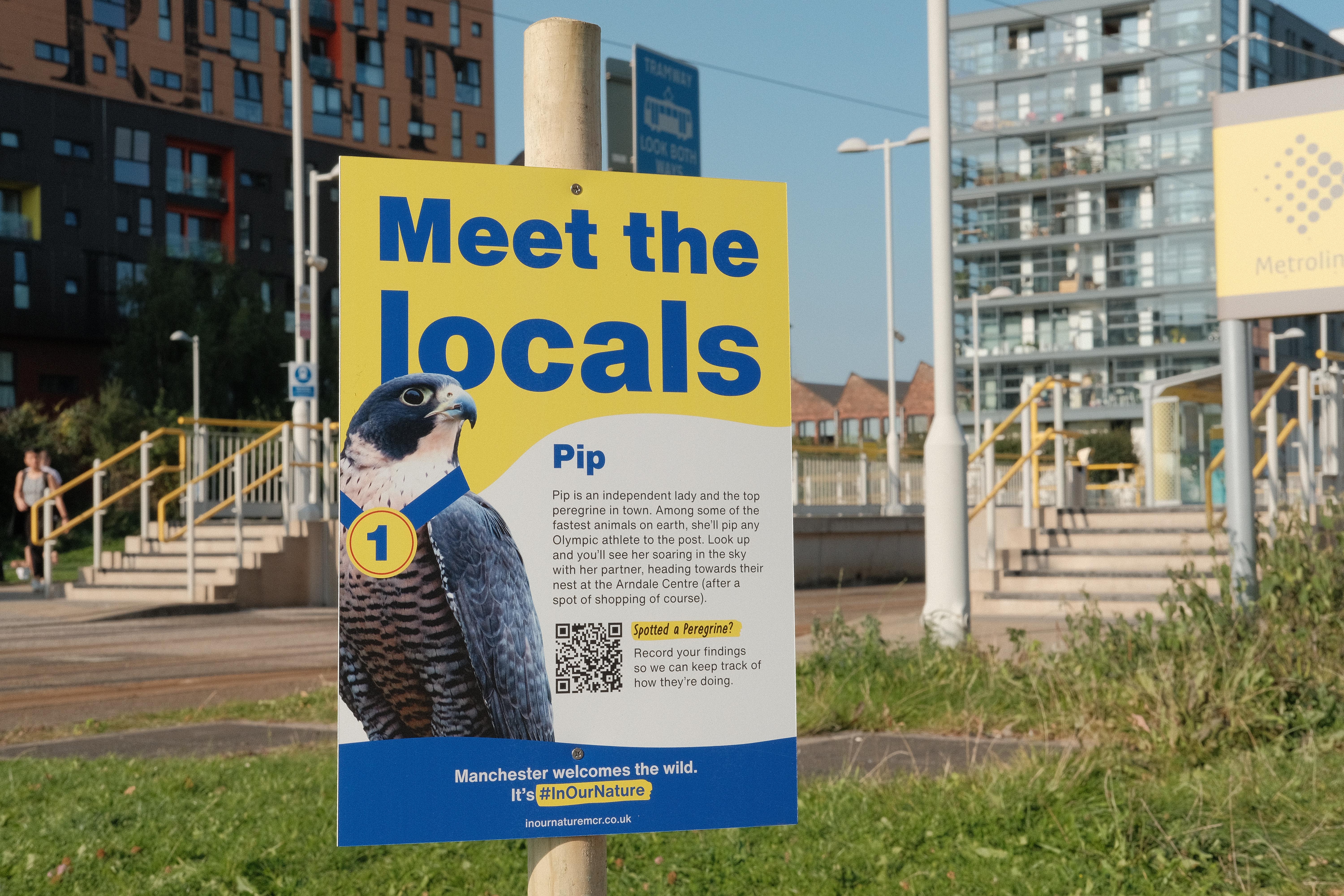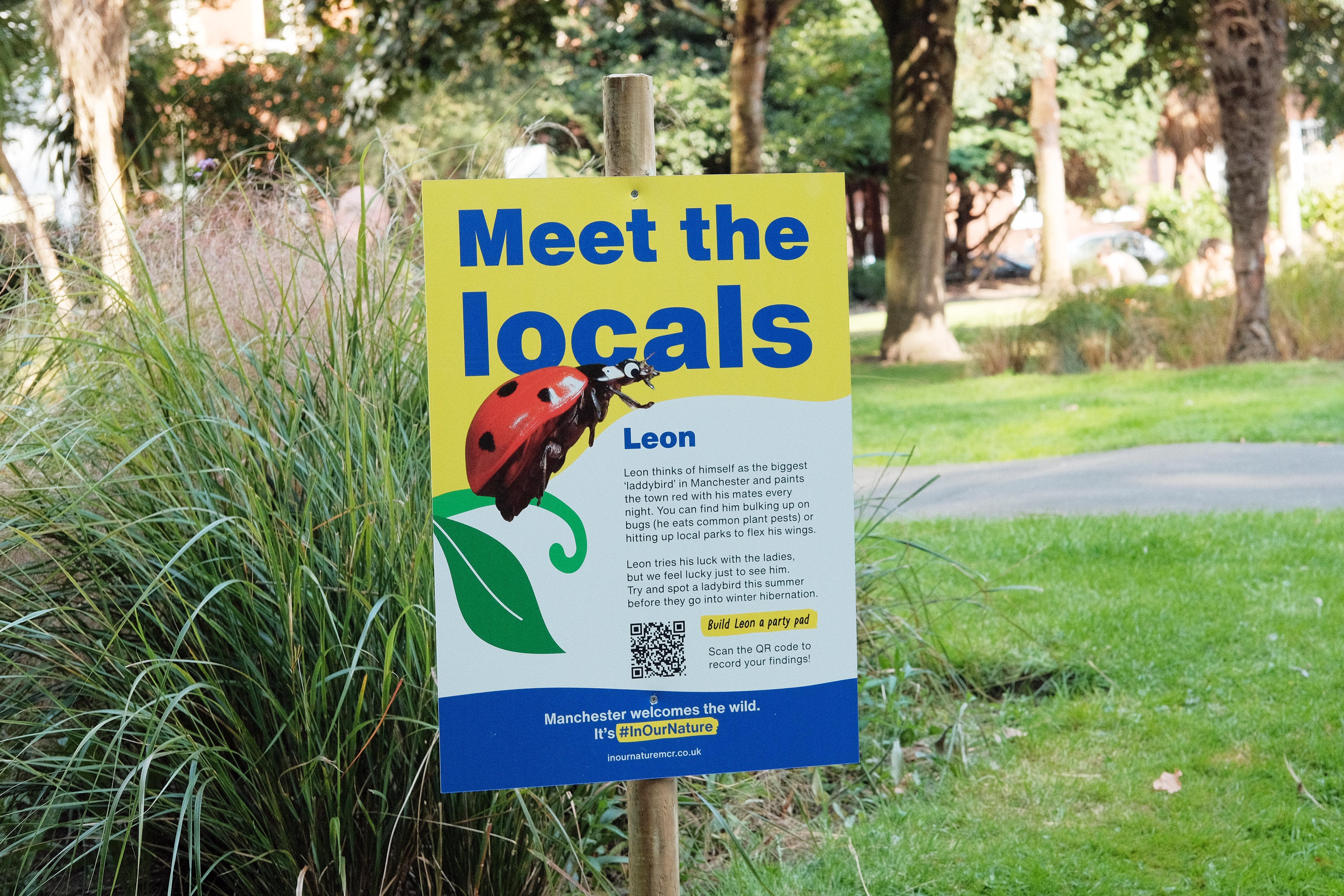 3. Welcome the wild
When was the last time you simply took time to take a slow stroll through your local park or observe the trees in your street?
There's lots of ways you can connect with nature, celebrate local green space and welcome the wild in your everyday life, from starting to grow some veggies and herbs at home to choosing a greener way to move around the city.
In Our Nature is here to support you on this journey!
Hungry for more? Make the most of free resources developed by our friends at My Wild City or Nature on Your Doorstep.
Don't know where to start? A good first step could be to make your clicks count and switch your search engine to Ecosia. It takes 2 minutes, and what's not to like about turning your searches into trees?

4. Dig into community projects
Thank you to everyone who took part in our #GreatBigGreenWeek! We had over 80 volunteers attend our events and workshops. Together we:⁠

🎨 Transformed an unloved courtyard into welcoming nature haven⁠
🥕 Gave a community allotment a makeover⁠
🐔 Helped create an innovative agroforestry project⁠
🎵 Used technology to create songs using plants and trees in Manchester⁠
🎤 Shared poetry and spoken word to capture how nature has shaped our lives.⁠