Today we headed to Claremont Primary School in Moss Side to find out more about their exciting new collaboration with Manchester Metropolitan University and Air Sensa.
To mark Clean Air Day, Manchester Metropolitan University and a company called Air Sensa installed a new air quality sensor at the school which will continuously gather data about air quality at the school and in the surrounding area.
From this exciting initiative, the partners are hoping to run sessions with the schoolchildren to teach them about air quality, as well as use the data to inform new policies and suggest what improvements might be made to help create a greener and healthier environment.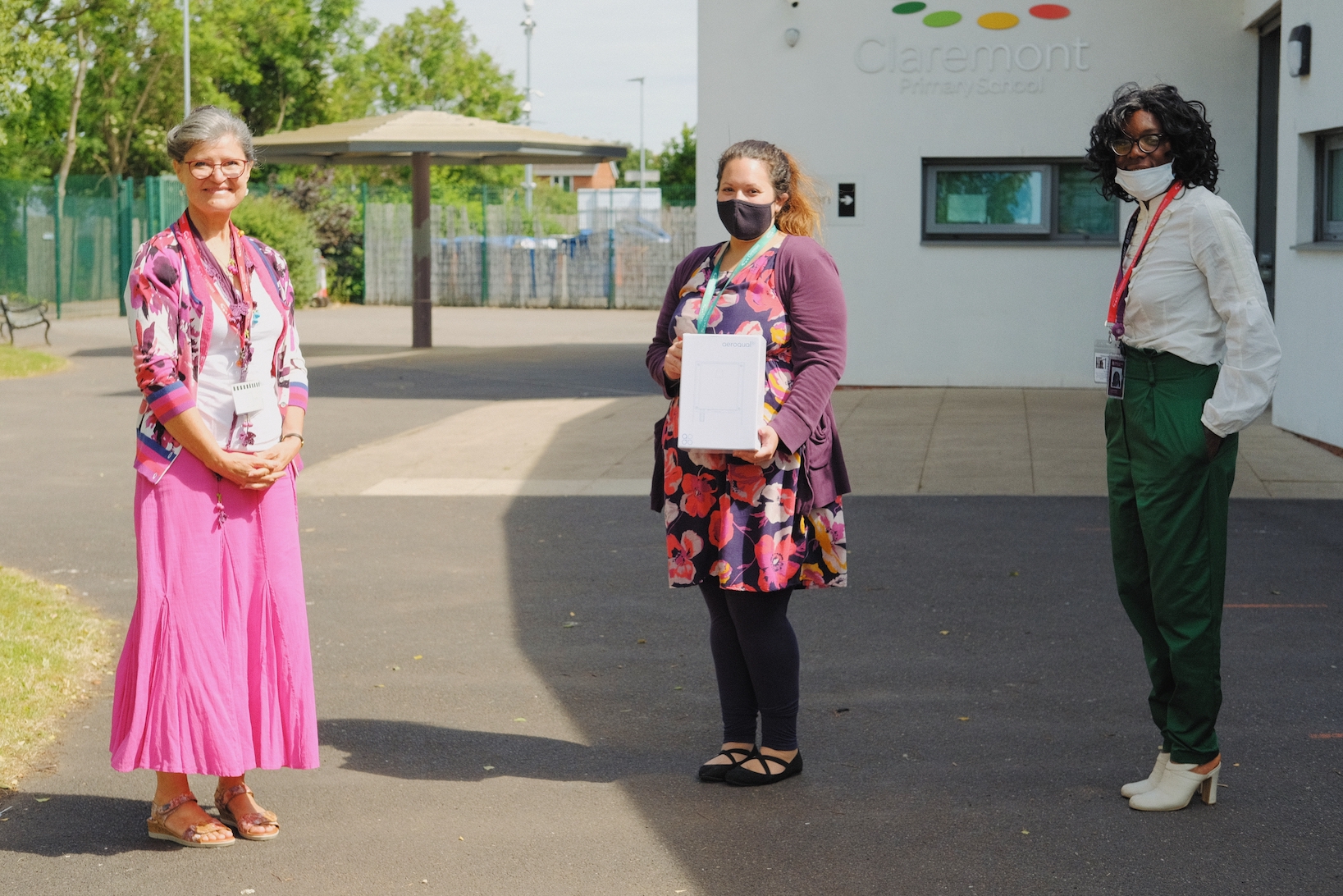 Dr. Sanja Potgieter-Vermaak, Senior Lecturer at Manchester Metropolitan University said "Poor air quality is detrimental to human health and impacts widely on the economy and society. It is evident that we, as individuals and a collective, need to take action, especially in areas where the vulnerable concentrate such as schools. Although this is an initiative that starts on Clean Air Day, it is imperative that our communities continue with a Clean Air Day attitude and approach every day."
Gary Barnett, AirSensa's CTO, said: "This initiative is exciting because it brings a host of groups together to collaborate on addressing the challenge of measuring air quality, helping people better understand their environment, and providing a focal point for innovation and new ideas. By supporting schools, universities, and community groups we will help promote the development of better sensing technology, create a better understanding of our environment, and support initiatives that are aimed at improving air quality in Manchester"