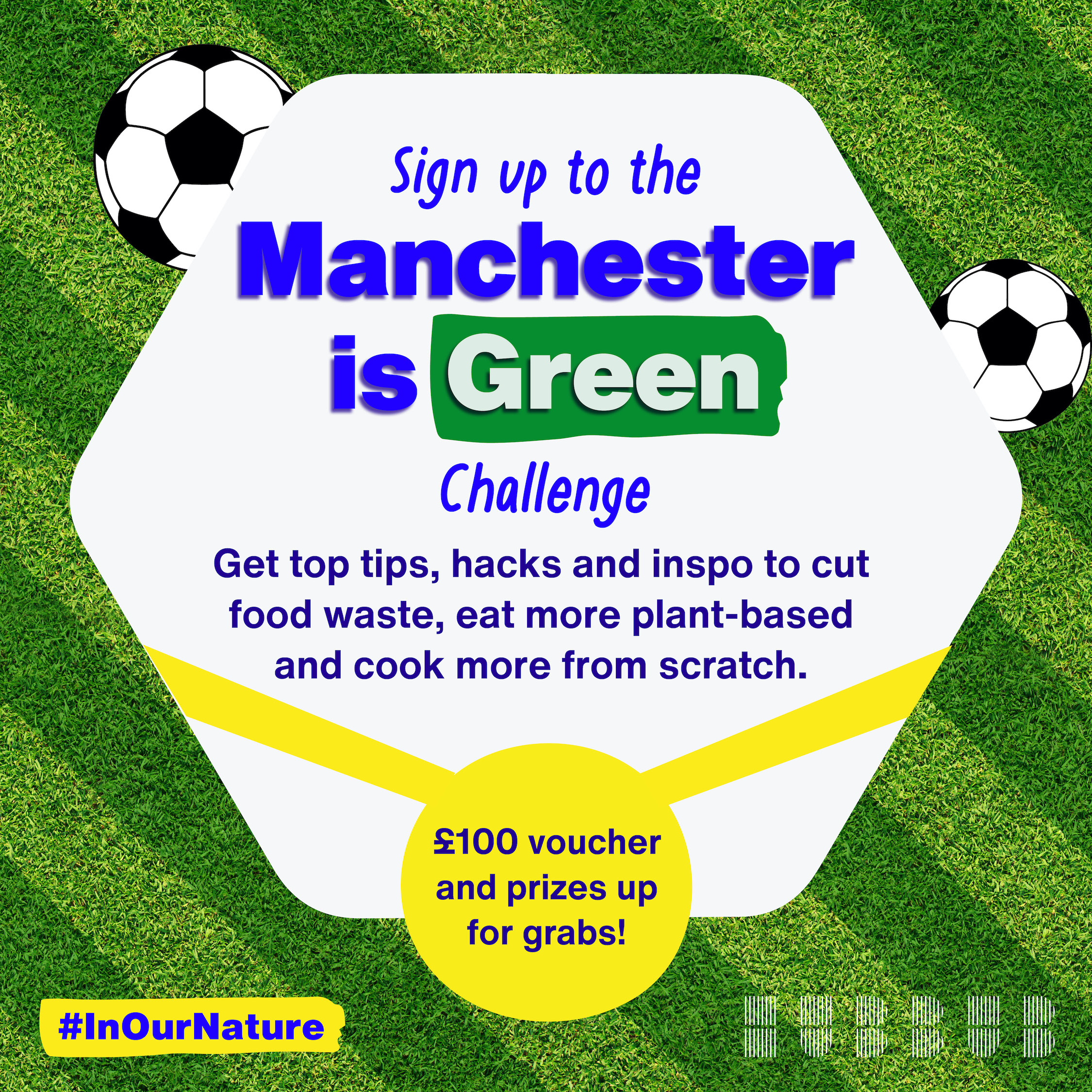 Calling all Manchester football fans! ⚽⁠
⁠Want to learn how to cook better, whilst saving money and helping the planet? Sign up to take part in Manchester Is Green! ⁠
⁠We're looking for 50 Manchester City fans and 50 Manchester United fans to take part in 3 weeks of fun, footie-themed food challenges and competitions.
As part of the challenge you'll be added to a Facebook group where you'll ⁠get gentle coaching from us alongside tips, inspiration, and expert advice on plant-powered eating, wasting less food and cooking from scratch.
Those who are selected will also receive a £100 Love2Shop voucher along with the chance to win spot prizes 🎁⁠
⁠Want to get involved?
To sign up, all you will need to do is fill in this survey: https://www.surveymonkey.co.uk/r/NDNDMMS.